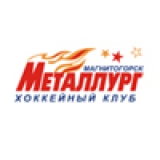 Metallurg Magnitogorsk
Name in original language: Металлург Магнитогорск
Year of foundation: 1955
Colours: blue, white, red
Club status: active
Address: Pr. Lenin, 97
455000 Magnitogorsk, Russia
Phone: +7 (3519) 49-83-00
Email: office@metallurg.ru
Did you find any incorrect or incomplete information? Please, let us know.
Season 2011-2012
This club in 2011-2012: KHL
Current roster
season 2011-2012
* no longer in the club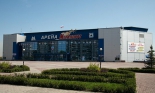 Adress: Pr. Lenin, 105
Magnitogorsk, Chelyabinsk Oblast
Russia
Phone: +7 (3519) 498-310
Email: office@metallurg.ru
Capacity: 7700
Opened in: 2007
from 1955 to present: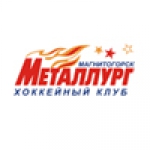 Jan Marek honoured in Magnitogorsk and Prague
Czech forward Jan Marek, died in Lokomotiv Yaroslavl's plane crash, had his jersey #15 retired by Metallurg Magnitogorsk during a ceremony at Romazan Tournament, currently helding at Metallurg Arena. Marek played in Magnitogorsk from 2006 to 2010.
In Prague, the City Council decided to dedicate a street to the three Czech players died in the crash: along with Marek, also Karel Rachunek and Josef Vasicek will have a street with their name
(29 Aug 2012)
Magnitogorsk beat Nizhny Novgorod
Metallurg Magnitogorsk was down 2-0 and 3-1 against Torpedo Nizhny Novgorod in today's pre-season game in Füssen, but managed to get back to win 4-3. Denis Platonov scored the winner at 57:45.
(28 Jul 2012)
Russia adds Yevgeny Biryukov and officially ask Ilya Brizgalov to join team
To replace Alexei Emelin, who suffered a shoulder injury during the game against Germany, Russian coach Zinetula Bilyaletdinov calls Metallurg Magnitogorsk defender Yevgeny Biryukov. Bilyaletdinov also confirms he talked last night with Philadelphia Flyers goalie Ilya Brizgalov, after his team was eliminated in NHL playoffs. Brizgalov didn't confirm his partecipation but Bilyaletdinov comments: "I still need to talk with him"
(09 May 2012)
Kazakhstan adds Sokolov in the staff
Former national team captain Andrei Sokolov was called by Kazakhstan Federation to complete the coaching staff for the upcoming World Championship as assistant coach. Soikolov is currently assistant coach at Metallurg Magnitogorsk, where he spent almost all career as player
(04 Apr 2012)
New record for Sergei Fedorov
Scoring a goal in the Metallurg - Dynamo Moscow game, Magnitogorsk forward Sergei Fedorov becomes the oldest player to score a goal in Kontinental Hockey League history at 42 years and one month
(14 Jan 2012)
New cooperation for Magnitogorsk
Metallurg Magnitogorsk has signed an agreement on sports cooperation with Titan Klin of VHL
Previously existing agreement with Yuzhny Ural Orsk was terminated by mutual agreement.
(09 Jan 2012)
Metallurg Magnitogorsk game anticipated
Due to Christmas events in the Arena-Metallurg, KHL game Metallurg Magnitogorsk - Neftekhimik Nizhnekamsk originally scheduled for January 3 will be played on December 30
(07 Dec 2011)
Mikhail Shtalenkov in Magnitogorsk staff
Mikhail Shtalenkov was appointed as Metallurg Magnitogorsk goalies' coach. Former NHLer held the same function in Dynamo Moscow, his former club, during last two seasons
(17 Oct 2011)
Dinamo Riga - Metallurg Magnitogorsk in Liepaja
Kontinental Hockey League announced that regular season match between Dinamo Riga and Metallurg Magnitogorsk will be played at Liepaja's SIA Ledus Halle on November 2
(30 Sep 2011)
Mozyakin successful
Sergei Mozyakin scored three goals when Metallurg Magnitogorsk beat Traktor Chelyabinsk 5-1.
(16 Sep 2011)
Historic rosters:
Historic statistics:
Past results:
League standings:
Fast facts
season 2011-2012
Metallurg Magnitogorsk parcitipates in season 2011-2012: KHL
According to Companion Kyiv President, the project of a new multi-national league is already aborted Read more»
IIHF allocated 28 tournaments for 2014, from Iceland to Korea. First ever participation for Hong Kong, Mexico's women and Polish women's U18. Read more»