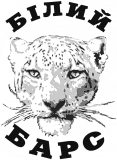 Bilyỹ Bars Bila Tserkva
Name in original language: Білий Барс Біла Церква
Year of foundation: 2008
Colours: blue, yellow, white, black
Club status: active
Address: Ul. Molodezhnaya, 36
Bila Tserkva, Kyiv Oblast
Ukraine
Email: hcbbars@ukr.net
Did you find any incorrect or incomplete information? Please, let us know.
Season 2012-2013
Current roster
season 2012-2013
* no longer in the club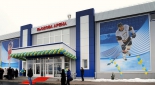 Adress: vul. Molodizhna, 36
Bila Tserkva, Kyiv Oblast
Phone: +380 0456 37-73-00
Capacity: 540
Opened in: 2012
from 2007 to 2008: Bars Brovary
from 2008 to 2012: Bilyỹ Bars Brovary
from 2012 to present: Bilyỹ Bars Bila Tserkva
from 2008 to present: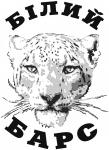 New coach and new farm-team for Donbas
Donbas Donets'k officially announces the appointment of Andrei Nazarov as new head coach for next season. In last season Nazarov lead Severstal Cherepovets until semifinals where team lost against SKA St. Petersburg.
Team also announced that, due to creation of a junior team for competing in MHL, next season Bilyy Bars Bila Tserkva will be the Donbas farm team in Ukraine League
(06 Apr 2013)
Chaos continues in Ukrainian League
Problems continue to strike Professional Hockey League in Ukraine: Bilyỹ Bars is given 5:0 technical victory for match against Berkut Kyiv scheduled today as Berkut fails to show up for the game. Berkut club didn't explain the reason of forfeit.
(12 Jan 2013)
Bilyy Bars Brovary will play in next PHL
At the Executive Committee of PHL held in Kyiv on August 13, Bilyỹ Bars Brovary confirmed its partecipation in next Professional Hockey League. "Now we have a new, very solid sponsor" said Bilyỹ Bars Director.
The only team still unsure if partecipate is Haydamaky Vinnitsa. The situation, according to team director Valery Lukyantsev, will be resolved shortly. "I can say at now the budget is provided by 25-30 percent. It is not enough to engage in championship. We have to find the necessary money over the next 10 days to form a team" said Lukyanets.
(14 Aug 2012)
Ukranian Professional League elects chairman and change playoffs rules
During the first meeting of PHL board, Bilyy Bars Brovary president Vitali Fedyanin was elected League chairman.
It was decided also to adjust playoofs rules. Now teams finishing from 1st to 4th places will fight for title in playoffs semifinals (best of four), teams from 5th to 8th place will compete in "small playoffs" series to determine final position. All series will be played best-of-three. In original format all teams would play playoffs for the title
(21 Sep 2011)
Historic rosters:
Historic statistics:
Past results:
League standings:
Fast facts
season 2012-2013
According to Companion Kyiv President, the project of a new multi-national league is already aborted Read more»
IIHF allocated 28 tournaments for 2014, from Iceland to Korea. First ever participation for Hong Kong, Mexico's women and Polish women's U18. Read more»