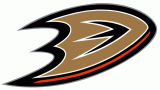 Anaheim Ducks
Year of foundation: 1993
Colours: black, gold, orange, white
Club status: active
Address: Anaheim Ducks
Honda Center
2695 E Katella Ave
Anaheim, CA 92806
Phone: +1 877 945 3946
Email: ljohnson@anaheimducks.com (Director of Ticket Sales)
WWW: www.ducks.com
Did you find any incorrect or incomplete information? Please, let us know.
Season 2012-2013
This club in 2012-2013: NHL
Current roster
season 2012-2013
* no longer in the club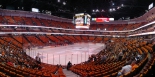 Adress: 2695 E. Katella Avenue,
Anaheim, California 92806
Capacity: 17174
Opened in: 1993
Founded in 1993 by the Walt Disney Company as Mighty Ducks of Anaheim, based on The Mighty Ducks film. Sold in 2005 to Samueli family who changed the name to Anaheim Ducks. Won the Stanley Cup in 2007 and Western Conference trophy twice in 2003 and 2007.
Notable players:
from 1993 to 2006: Mighty Ducks of Anaheim
from 2006 to present: Anaheim Ducks
Stanley Cup champions 2007, Western Conference champions 2003 & 2007
League winners:
from 1993 to 1993: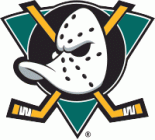 from 2006 to 2006: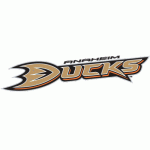 from 2009 to present: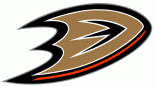 Frederik Andersen will play Olympic Quals
Denmark a bit surprisingly get a big reinforcement for the Olympic Qualifiers in February when Anaheim Ducks has decided to let Denmark's star goalie Frederik Andersen travel home to Denmark to take part of the qualification tournament.
(28 Jan 2013)
Norfolk signs farm agreement with Anaheim
Anaheim Ducks has signed a cooperation agreement for the next season with the current AHL champion Norfolk Admirals. The duration of the contract isn't specified. In the last two seasons Syracuse Crunch was the Ducks' farm club while Norfolk acted as Tampa Bay Lightning affiliate since 2007.
(22 Jun 2012)
Selanne becomes the #1 Finnish scorer in NHL
By scoring a power-play goal in the third period of a 3-2 overtime loss to the Colorado Avalanche, Anaheim Ducks' Teemu Selanne collected his 1,399th career point (659 goals and 740 assists), becoming the NHL's all-time leading scorer from Finland, passing Jari Kurri.
Only two European-born players, the Czech Republic's Jaromir Jagr (1,645 points) and Slovakia's Stan Mikita (1,467), have scored more points than Selanne.
(13 Mar 2012)
Historic rosters:
Historic statistics:
Past results:
League standings:
Fast facts
season 2012-2013
Anaheim Ducks parcitipates in season 2012-2013: NHL
According to Companion Kyiv President, the project of a new multi-national league is already aborted Read more»
On the 22nd of May the KHL staged the Closing Ceremony for 2012-13 season. During this celebration the heroes of the fifth Kontinental Hockey League season were presented with awards covering 23 different categories. ... Read more»