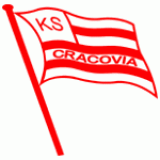 Cracovia Krakow
Name in original language: Comarch Cracovia Kraków
Year of foundation: 1924
Colours: red, white
Club status: active
Address: Siedleckiego 7
31538 Kraków
Phone: +48 (012) 421 13 17
Fax: +48 (012) 655 18 82
Email: klub@cracovia.pl
WWW: Cracovia Krakow
Did you find any incorrect or incomplete information? Please, let us know.
Season 2013-2014
Current roster
season 2013-2014
* no longer in the club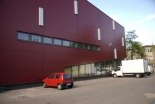 Adress: Kraków, ul. Siedleckiego 7
Phone: +48 (012) 421 13 17
Capacity: 2514
Opened in: 1961
from 1899 to present: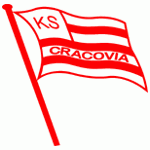 JKH Jastrzębie wins Polish Cup
JKH GKS Jastrzębie win its first ever title - the 2012 Polish Cup - beating 4-2 favourite and current tile holder KH Sanok, in front of 3.500 spectators in the Sanok Arena.
In very interesing semifinals, JKH GKS Jastrzebie won 4-3 in overtime against GKS Tychy and KH Sanok in shoot-out won 5-4 against Comarch Cracovia.
Review all Polish Cup stats on eurohockey.com!|

Tournament awards:
Best goalie: Kamil Kosowski (Jastrzebie)
Best defender: Pavel Mojžíš (Sanok)
Best forward: Richard Kral (Jastrzebie)
(30 Dec 2012)
Polish League starts
Today the first game of the Polish league was played. ComArch Cracovia Kraków beat MMKS Podhale Nowy Targ 5-4.
(11 Sep 2011)
Historic rosters:
Historic statistics:
Past results:
League standings:
Fast facts
season 2013-2014
According to Companion Kyiv President, the project of a new multi-national league is already aborted Read more»
On the 22nd of May the KHL staged the Closing Ceremony for 2012-13 season. During this celebration the heroes of the fifth Kontinental Hockey League season were presented with awards covering 23 different categories. ... Read more»