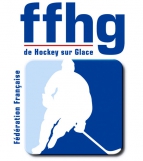 France
Year of foundation: 1908
Colours: blue, white, red
Club status: active
Address: Federation Française de Hockey sur Glace
36 bis, rue Roger Salengro
92 130 Issy Les Moulineaux
France
Phone: +33 1 41 33 0340
Fax: +33 1 41 33 0344
Email: e.ropert@ffhg.eu
Did you find any incorrect or incomplete information? Please, let us know.
Season 2012-2013
Current roster
season 2012-2013
* no longer in the club
League winners:

from 1899 to present: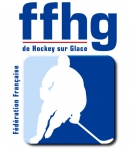 France lost Guttig
Team France won't count on Anthony Guttig on Olympic Qualifications tournament in Riga. Tranas forward suffered a knee ligament injury and will be out for about four weeks
(19 Jan 2013)
Kopitar behind Slovenian win
Anze Kopitar had 3 assists when his Slovenia beat Italy 4-0 on the first day of the EIHC tournament in Ljubljana. France beat Austria 2-0.
(08 Nov 2012)
Slovakia and France promoted
Slovakia and France are promoted to the 2013 IIHF Ice Hockey U18 Women's World Championship Division I after finnishing first and second in the qualification.
(02 Nov 2012)
France adds two players
Today France added Loic Lamperier and Maxime Moisand to their World Championship roster.
(07 May 2012)
Historic rosters:
Historic statistics:
Past results:
League standings:
Fast facts
season 2012-2013
According to Companion Kyiv President, the project of a new multi-national league is already aborted Read more»
IIHF allocated 28 tournaments for 2014, from Iceland to Korea. First ever participation for Hong Kong, Mexico's women and Polish women's U18. Read more»