 Hungary
Year of foundation: 1927
Colours: red, green, white
Club status: active
Address: Hungarian Ice Hockey Federation
Magyar Sport Haza
Istvanmezei ut 1-3
1146 Budapest
Hungary
Phone: +36 1 460 68 63
Fax: +36 1 460 68 64
Email: info@icehockey.hu
Did you find any incorrect or incomplete information? Please, let us know.
Season 2012-2013
Current roster
season 2012-2013
* no longer in the club
from 1899 to present: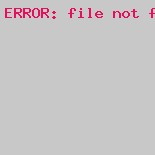 Hungary wins WJC18 Div II A
Hungary won all five games and won the IIHF U18 World Championship Division 2 A and promoted to Division 1 B. See results and stats on our Tournament page.
(08 Apr 2013)
Historic rosters:
Historic statistics:
Past results:
League standings:
Fast facts
season 2012-2013
According to Companion Kyiv President, the project of a new multi-national league is already aborted Read more»
On the 22nd of May the KHL staged the Closing Ceremony for 2012-13 season. During this celebration the heroes of the fifth Kontinental Hockey League season were presented with awards covering 23 different categories. ... Read more»