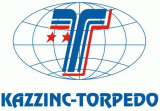 Kazzinc Torpedo Ust-Kamenogorsk
Short name: Kazzinc Torpedo
Name in original language: Казцинк-Торпедо Усть-Каменогорск
Year of foundation: 1955
Colours: white, blue, yellow
Club status: active
Address: 070002, Ust-Kamenogorsk
ul.Abaya d.2
Phone: +7 77-77-20
Fax: +7 76-65-08
Did you find any incorrect or incomplete information? Please, let us know.
Season 2010-2011
Current roster
season 2010-2011
* no longer in the club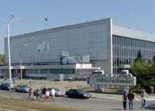 Adress: ul.Abaya d.2
070002, Ust-Kamenogorsk
Phone: +7 (7232) 76-50-64
Capacity: 4310
Opened in: 1968
from 2000 to present: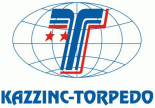 Kazzinc Torpedo has a new coach
Kazzinc Torpedo Ust-Kamenogorsk announces the appointment of 58-years-old Russian Vladimir Plyuschev as new coach. Plyuschev coached MHL Kapitan Stupino last season and Russia U20 and U18 teams in the past
(22 May 2013)
Sergei Mogilnikov resigned
Kazzinc Torpedo headcoach Sergei Mogilnikov resigned from the charge with an open letter for the team and the fans. The contract terminated by mutual agreement. Club promoted as new headcoach German-Kazakh Igor Dorokhin, working from 2011 as Kazzinc Torpedo 2 headcoach in Kazakh League
(22 Oct 2012)
SKA St. Petersburg and Toros Neftekamsk win pre-season tournaments
The President of Kazakhstan Cup came at the right time for KHL participants SKA St. Petersburg. With four wins in four games they dominated the tournament. Other KHL teams that played in the cup were Barys Astana and Yugra Khanty-Mansiysk along with the most traditional Kazakh team Kazzinc-Torpedo Ust-Kamenogorsk and a "B" version of the Kazakh national team.

Already yesterday the Lada Cup ended. In a tournament of four VHL teams Toros Neftekamsk won the final 2-1 against HC Sarov. The other two participants were Lada Togliatti and Dizel Penza. Lada won the game for the 3rd place 3-0 against Dizel. A detailed overview you can find here.
(13 Aug 2012)
New coach at Dynamo-Shinnik and Torpedo Ust Kamenogorsk
Aleksandrs Belavskis is new Dynamo-Shinnik (MHL) head coach. He spent last two season at Vännäs HC bench, in Swedish third league. He will be assisted by Aleksandr Makritsky, last year assistant coach at Dinamo Minsk, Shinnik's mother club.
Former player Sergei Mogilnikov is new Torpedo Ust Kamenogorsk coach. He lead Gornyak Rudny in last two seasons
(02 May 2012)
Kazzinc-Torpedo changes coach
Oleg Bolyakin won't be on Kazzinc-Torpedo Ust Kamenogorsk bench next season. Team decided not to extend 47-years-old coach for next season and is searching for a replacement. Bolyakin arrived at Torpedo in 2010-2011 season
(16 Apr 2012)
Historic rosters:
Historic statistics:
Past results:
League standings:
Fast facts
season 2010-2011
According to Companion Kyiv President, the project of a new multi-national league is already aborted Read more»
IIHF allocated 28 tournaments for 2014, from Iceland to Korea. First ever participation for Hong Kong, Mexico's women and Polish women's U18. Read more»