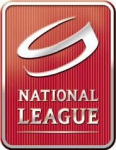 NLA
League status: Active
English name: Swiss National League A
Administered by: Schweizerische Eishockey Nationalliga GmbH
Year of start: 1938
Did you find any incorrect or incomplete information? Please, let us know.
Last updated: 05 Dec 2013, 22:01
SC Bern fired coach
After the 4-1 defeat in derby against EHC Biel, SC Bern decided to fire Finnish coach Antti Tormanen. despite a title and a second place in two seasons on Bern bench, Tormanen paid the bad start in the NLA: the club from the capital is currently 9th with 29 points in 24 matches. Assistant coach Lars Leuenberger will be the interim coach. Rumours point former Switzerland and edmonton Oilers coach Ralph Kruger as next coach
After the game against Biel, GM Marc Lüthi said he could not sack all players and so was forced to take this decision
(23 Nov 2013)
Belfast Giants and Lugano retires numbers
HC Lugano retired yesterday the jersey #33 of Finnish defender Petteri Nummelin during a farewell match against Lukko Rauma. Nummelin left Lugano after 12 seasons to sign a two-years contract with Lukko (except 2006-2008 seasons with Minnesota Wild) after 2 championships won (2003, 2006), 423 games, 139 goals and 322 assists, a title of MVP of the NLA in 2003, when he was the best scorer of the league and four titles as defender with the highest amount of points in NLA (2003, 2004, 2005, 2006). "The retirement of a jersey is more important then a World title for a player" said Nummelin during the ceremony.
Also Belfast Giants retires yesterday the shirt #44 honouring its current GM Todd Kelman during home winning debut against Italian HC Bolzano. Kelman played eight seasons for the Giants with 419 caps, the all-time leader in games played as well as the leading scoring defenceman in the organisation's history with 73 goals and 141 assists. As GM Kelman won 4 titles for the Giants. "I'm happy to now call this wonderful city mine & my family's city. Belfast has been very good to me and I love the people here." said Kelman
(01 Sep 2013)
New GM at Novokuznetsk and Ambri-Piotta
Vladimir Rokkel is the new GM of Metallurg Novokuznetsk replacing Evgeny Terentyev. Earlier Rokkel served as first deputy mayor of Novokuznetsk on social issues, as well as supervising the sport in the city, including hockey.
Also Swiss ambri-Piotta announces the new GM: it's former rival HC Lugano GM Alain Vetterli.
(03 Jun 2013)
Fust new assistant coach at Lausanne
Swiss-Canadian John Fust will be the assistant of coach Heinz Ehlers on Lausanne bench. He signed a two-years contract with newly promoted club after two seasons at Langnau Tigers
(13 May 2013)
Lugano announces new coach staff
HC Lugano announces today the new coach staff for next season: headcoach will be former player and assistant coach Patrick Fischer, while another former player, Swedish Peter Andersson will serve as assistant coach. After the end of season HC Lugano fired coach Larry Huras
(01 May 2013)
Teemu Kesä suspended for six games
Next season will start later for Rapperswil Finnish defender Teemu Kesä: he takes six-games suspension for his checking to the head against Langnau forward Claudio Moggi, during March 30 playouts game. Kesa received also 1500 Swiss francs fee
(10 Apr 2013)
Ivo Rüthemann celebrates 1000 NLA games
SC Bern forward Ivo Rüthemann played his NLA game number 1.000 in 5-2 defeat in playoffs quarter finals game #2 against Servette on March 05.
Rüthemann has 269 caps for Switzerland and played for Bern since 1999. He is the third player to reach this milestone after Gil Montandon (2008)and Martin Steinegger (2011)
(05 Mar 2013)
Kloten Flyers change their head coach
Swiss NLA club Kloten Flyers today fired their head coach Tomas Tamfal after the 2-4 derby loss against the ZSC Lions a day earlier. His substitute is already known - Kloten legend Felix Hollenstein. The change comes only four days after a huge 12-0 win against Rapperswil. Kloten has only two points more than 9th placed EHC Biel and Hollenstein has the task to make the playoffs with the team.
(20 Feb 2013)
Chris Campoli won't go to Geneve?
According to sportsnet Canadian defender Chris Campoli won't play with Geneve Servette, despite the one-year-contract signed last week due to problems with his working visa
(11 Feb 2013)
Stancescu suspended six games
The Disciplinary Court Judge Reto Steinmann suspended for six games Kloten Flyers forward Victor Stancescu for his check against Ambri_piotta John Gobbi in the championship game on January 19. A fine of 2,000 swiss francs has also been imposed.
(25 Jan 2013)
Past league results:
League standings:
Historic statistic:
Individuals records:
Fast facts
season 2013-2014
Youngest player: Noha Rod (18 years)
Oldest player: Marcel Jenni (40 years)
Shortest player: Lino Martschini (167 cm)
Tallest player: Philipp Wetzel (198 cm)
Nationalities: Austria (4), Canada (37), Czech Republic (2), Finland (12), France (4), Germany (1), Italy (1), Latvia (4), Russia (1), Switzerland (279), Slovakia (1), Sweden (7), USA (14)
Season average attendance: 6732
A credentialed press member with the KHL, Tim Bourcier makes his 2nd team selections. Read more»
Today the host of the 2014 World Junior Championship announced its roster. Read more»