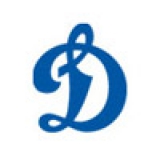 Dynamo Moskva
Name in original language: Объединенный хоккейный клуб Динамо Москва
Year of foundation: 1946
Colours: blue, white
Club status: active
Address: ul. Vostochnaya, 2 korp. 2
125167 Moskva
Russia
Phone: +7 (495) 613-22-01
Fax: +7 (495) 674-75-71
Email: info@dynamo.ru
WWW: Dynamo Moskva
Did you find any incorrect or incomplete information? Please, let us know.
Season 2007-2008
Current roster
season 2007-2008
* no longer in the club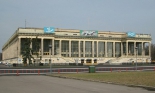 Adress: Luzhniki street 24
Moscow, Russia 119048

Phone: +7 (495) 637-03-61
Email: pressa@luzhniki.ru
Capacity: 8700
Opened in: 1956
Part of the Dynamo Moscow sports club, a part of Dynamo sports society, the team was founded in 1946 and in its early days was sponsored by the KGB.
The team folded in 2010 due to economic difficulties but was saved by merging Dynamo Moscow and HC MVD. It has assumed the history of the historical Dynamo club. On September 7, 2010, a day before the start of the 2010-11 KHL season, the manager decided to return the club's historical name - Dynamo.
Champions '47, '54, '90, '91, '92, '93, '95
League winners:
from 1946 to present: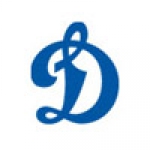 Komarov will remain in the KHL, even if the lockout ends
Dynamo Moscow press agent Mikhail Kravchenko announces forward Leo Komarov won't return to NHL even in case of end of lock out
"We have an agreement with Leo that if the NHL doesn't start before the end of November, he will remain with us for all seasaon" - said Kravchenko.
(15 Nov 2012)
KHL games in USA cancelled
KHL has cancelled the two Dynamo Moscow vs SKA St. Petersburg games in Brooklyn January 20-21. The games will be played in Russia.
(26 Oct 2012)
Dynamo honored Korolev and Karpovtsev
Before the match against Yugra, Dynamo Moscow raised the jerseys of Igor Korolev and Alexander Karpovtsev - both died in the Lokomotiv plane crash - under the arches of Luzhniki Palace
In addition was raised also a separate flag dedicated to the Lokomotiv Yaroslavl
(08 Sep 2012)
KHL games in USA
SKA and Dynamo will play two KHL games in New York at the Barclays Center January 19 and 20.
(26 Jun 2012)
Dynamo trio forfeited Czech for World Championship
Dynamo Moscow forwards Marek Kvapil and Jakub Klepis and defender Filip Novak declined invitation to play for Czech Republic at next IHWC. Avangard Omsk forward Roman Cervenka is still uncertain
(28 Apr 2012)
Dynamo legend Valeri Vasiliev passed away
Dynamo Moscow and USSR national team defender Valeri Vasiliev passed away at 63 after a long illness.
Vasiliev defended the colors of Dynamo from 1967 to 1984. In the USSR national team defender has won twice Olympic gold medal (in 1972 and 1976)and the silver in 1980, and eight gold medals at the World Championships. Vasiliev was a member of Super Series-72. In the 1998 IIHF inducted Vasiliev into Hall of Fame.
(19 Apr 2012)
Konstantin Gorovikov celebrated Christmas with game number 800
On December 25, in 2-4 victory at Ekaterinburg, Dynamo Moscow forward Konstantin Gorovikov played his game number 800 in Russian League. He became the twenty-third player to have reached this mark. Traktor Chelyabinsk Vladimir Antipov and Metallurg Magnitogorsk defender Dmitry Bykov played their game number 799
(28 Dec 2011)
KHL nominates All Star Game coaches
Olegs Znaroks (Dynamo Moscow) and Milos Riha (SKA St. Petersburg) will coach Sandis Ozolins team - formed from the best players in the Western Conference, while Valeri Belousov (Traktor Chelyabinsk) and Hannu Jortikka (Amur Khabarovsk) will lead Sergei Fedorov team, the stars of the Eastern Conference in the next All Star Game on January 21 in Riga, Latvia.
Olegs Znaroks and Milos Riha also participate in the last year All Star Game in Minsk.
(28 Dec 2011)
Dynamo Moscow won in Zagreb
Dynamo Moscow won 6-4 (1-1,2-5,1-0) friendly game to celebrate Medvescak Zagreb 50th anniversary in front of 7000 spectators. Canadian veteran Frank Banham scored three from four Zagreb goals
(18 Dec 2011)
Kudashov reaches 150 points
Serving two assists in Dynamo Moscow 4-1 victory against Dinamo Riga, team captain Aleksei Kudashov reaches a milestone: 150 points (60 goals, 90 assists), all with Dynamo jersey
(29 Sep 2011)
Historic rosters:
Historic statistics:
Past results:
League standings:
Fast facts
season 2007-2008
According to Companion Kyiv President, the project of a new multi-national league is already aborted Read more»
IIHF allocated 28 tournaments for 2014, from Iceland to Korea. First ever participation for Hong Kong, Mexico's women and Polish women's U18. Read more»