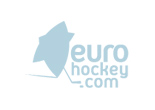 U18 National team games
League status: Active
Youth league: yes, U18
Did you find any incorrect or incomplete information? Please, let us know.
New Swedish U18 coach
Jim Brithén will be new coach of the Swedish U18 national team.
He will be assisted by Stefan Bergkvist. Maciej Szwoch will be goalie coach.
(12 May 2014)
Swedish U18 victory
Sweden won an U18 tournament in Turku, Finland. The Swedes opened with a 3-2 win over USA but then lost 2-1 to Switzerland in the second game. The third game was won 2-1 against Finland. USA finished second after an overtime win against Finland and a clear victory over Switzerland. Find standings and results at U18 National team games.
(11 Nov 2013)
Preparing for Hlinka Memorial
Two U18 exhibition games were played today as preparation for the 2013 Ivan Hlinka Memorial that is played August 5-10.
USA beat Czech Republic 1-0 and Canada beat Slovakia 3-1.
(03 Aug 2013)
Junior national team games
Three international junior tournaments featuring top nation started today.
U19: Czech Republic-Germany 8-0, Finland-Switzerland 2-6
U18: USA-Finland 2-4, Sweden-Czech Republic 5-1
U17: Finland-Czech Republic 5-3, Russia-USA 4-3
(06 Feb 2013)
U18 teams preparing for Memorial of Ivan Hlinka
Four U18 teams played games today preparing for the prestigious Memorial of Ivan Hlinka tournament that starts on Monday. USA beat Slovakia 6-0 and Czech Republic beat Canada 6-3.
(11 Aug 2012)
Gill to coach Canada at Ivan Hlinka Memorial
Hockey Canada announced that Todd Gill, head coach of the OHL's Kingston Frontenacs, will be the head coach of Canada's National Men's Summer Under-18 Team for the 2012 Memorial of Ivan Hlinka tournament, scheduled from Aug. 13-18, 2012 in Piestany, Slovakia and Breclav, Czech Republic.
(22 May 2012)
2011 World Junior A Challenge
The 2011World Junior A Challenge for U18 national teams started yesterday in Langley, BC.
Canada East beat Czech Republic 5-0 and Sweden beat USA 1-0 with a goal scored 6 seconds before the end.
(08 Nov 2011)
U20 and U18 wins for Sweden against Finland
In the Ivan Hlinka Memorial the Swedish U18 team beat Finland 4-3 in overtime to qualify for the final against Canada.
In an U20 tournament in Lake Placid the Swedish and Finnish U20 teams played each other tonight. The game ended with a 8-4 win for the Swedes.
(13 Aug 2011)
Past league results:
League standings:
Historic statistic:
Individuals records:
Fast facts
season 2014-2015
Swiss hockey mourns one of most prolific player Read more»
Teams from the English Premier League and National Ice Hockey League will face each other next season in a revamped English Challenge Cup competition. Read more»