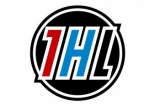 1.liga (SVK)
League status: Active
Year of start: 1993
Did you find any incorrect or incomplete information? Please, let us know.
Last updated: 13 May 2013, 13:17
New coaches in Slovakia
Three clubs from Extraliga announces new coaches in last day: champion Kosice appointed Anton Tomko from 1 Liga champion Bardejov as new coach. Same Bardejov announced Tomko's replacement, the former GKS Tychy coach Jan Vodila.
Silver medalist Zvolen signed former Kometa Brno assistant coach Lubomir Oslizlo. Finally Skalica will have Josef Turek on its bench. Turek coached Trinec last season
(22 May 2013)
Preliminary round of Slovak 1.liga ended
From now 1.liga will be divided into 2 groups, qualification for play off group and play out group. In the qualification group there will be the first 10 teams including also Slovakian team U20 playing with each other twice. The first eight teams will qualify for the playoffs. In the play-out group there will be 3 teams playing each other 6 times. The last team will relegate to 2.liga and last but one team will play in relegation battle with the winner of the 2.liga.
(05 Dec 2011)
Slovak 1.liga
There will be only 13 teams in the Slovak 1.liga for the 2011-12 season. Club Dolny Kubin will not play the upcoming season due to financial problems.. The schedule includes HK Orange U20, the National Junior Team which also plays in Slovak Tipsport Extraliga, playing once against each team. Schedule here.
(29 Aug 2011)
Past league results:
League standings:
Historic statistic:
Individuals records:
Fast facts
season 2012-2013
According to Companion Kyiv President, the project of a new multi-national league is already aborted Read more»
IIHF allocated 28 tournaments for 2014, from Iceland to Korea. First ever participation for Hong Kong, Mexico's women and Polish women's U18. Read more»