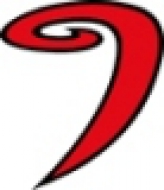 JYP from Jyväskylä is champion of SM-liiga 2012
Eric Perrin's OT goal made JYP Finnish champion! Pelicans-JYP 1-2 OT (series 1-4)
JYP from Jyväskylä is champion of the 37th SM-liiga season. JYP's second championship all time became true in the fifth final in Lahti when Eric Perrin scored after seven minutes into overtime. Jani Tuppurainen was elected as a MVP of the playoffs. He scored 7 goals and 8 assists in 14 games and had a rating of +14.
In Pelicans goal stood 17 year young Janne Juvonen, both top goalies Niko Hovinen and Joonas Kuusela were injured. However Juvonen played like a 20 season old veteran; calm and controlled. First periods only goal was scored by Pelicans defender Joonas Järvinen. He took a direct shot from the faceoff and JYP goalie Riku Helenius couldn't see properly the puck. Pelicans played also three times power play but couldn't score.
Second period was clearly controlled by Pelicans. But like several times earlier in this series Pelicans too eager attacking cost them a goal. In the middle of Pelicans control JYP had a chance for contra attack when Eric Perrin lifted the puck into the neutral zone and Harri Pesonen skated to kind of breakaway and scored for 1-1. After JYP's goal Pelicans lost its control and JYP had also a two men power play but now they couldn't score power play goal.
The start of the third period was pretty careful play from both sides. Both teams knew that next goal might be decisive. Some scoring chances however came up, for example to JYP's Yohan Auvitu and Pelicans Tero Koskiranta. Both goalies continued their great play and overtime was to come.
In overtime both teams were offered a chance to put an end to the game in power play. First Pelicans tried when Harri Pesonen was penalized for high stick and then JYP got a chance when Radek Smolenak from Pelicans was penalized for hooking. During JYP's power play Jani Tuppurainen shot to post but that was it. Couple of minutes later puck was bouncing at Pelicans blue line and landed to Eric Perrins stick. He took an immediate wrist shot and Juvonen was beaten.
JYP's season was some kind of a cinderella story. Season began very unstable. There were internal problems in the team and head coach Risto Dufva resigned after only 2 games. Poor play continued for some time under new coach Jyrki Aho, but little by little, peace by peace team played better and better and committed to its new playing system. In the playoffs there was no question which team was the best. JYP lost only 2 games out of 14. JYP also played 5 times in overtime and won them all. That tells a lot about teams spirit and ability.
Current events
Looking for advertising?
If you are looking for advertising space please check out our profile sponsors
here
. For more info or other requests, please
contact us
.

Czech Rep.: Tipsport extraliga | 1.liga | 2.liga

Germany: DEL | 2.Bundesliga

Russia: KHL | Vysshaya liga

Slovakia: Tipsport Extraliga | 1.liga

Sweden: Elitserien | Allsvenskan
Other: NHL | AHL | EBEL | Serie A (ITA) | Magnus (FRA) | GET (NOR) | AL-B (DEN) | Belarus
League standings
Game fixtures
League leaders
According to Companion Kyiv President, the project of a new multi-national league is already aborted Read more»
On the 22nd of May the KHL staged the Closing Ceremony for 2012-13 season. During this celebration the heroes of the fifth Kontinental Hockey League season were presented with awards covering 23 different categories. ... Read more»